On behalf the creative community of Positive Feedback, Mr. A.J. van den Hul himself received the Lifetime Achieve Award.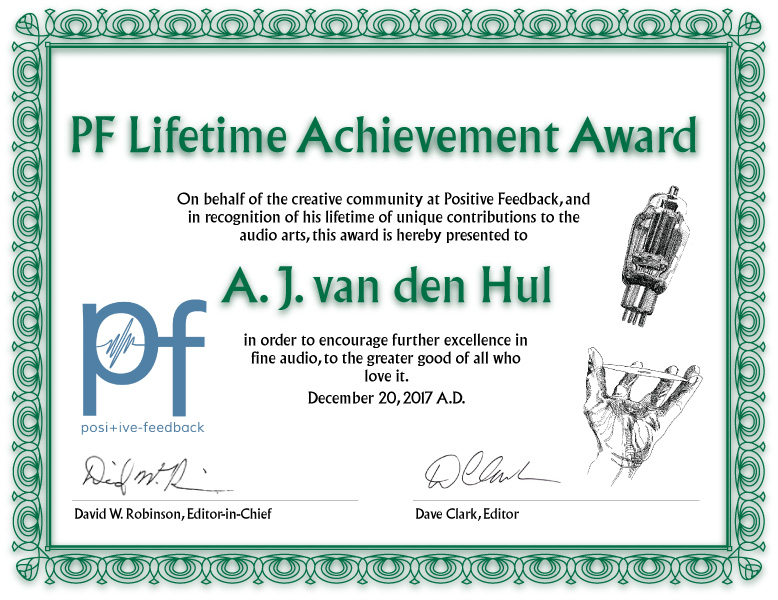 David W. Robinson, Editor-in-Chief of Positive Feedback wrote the following kind words;
I give this from time to time to those persons whom I deem to have major substantial and important contributions to the audio arts over longer stretches of time. It is a one-time recognition of consequential work in fine audio; it is not given every year. In fact, we have sometimes gone several years in a row without making this award.
This year is different, I'm glad to say:  We have no less than five individuals who have been so honored, the most since the award first launched back in 2003!
I commend you for your dedicated work in the world of high-end audio, and hope that this recognition provides some measure of satisfaction to you for a job magnificently done.