HDMI Ultimate 4KTrue transmission technology * Hybrid design * Halogeen free
The HDMI Ultimate 4K is the proud result of the design challenge to build the ultimate HDMI™ interface cable which leaves all others behind.
Flawlessly transferring the HDMI™ High Speed (2.0b) standard's gigantic amount of digital data of gigabits per second over distances in excess of 15 meters is at the near limits of conventional cable technology. Achieving such without the help of signal repeaters requires deployment of the best materials and maximum manufacturing precision, or else the extremely high frequency signals transferred merely end in a blur.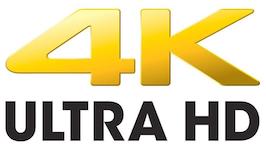 Features
Is available in lengths from 1 meter up till 15 meters.
Supports display modes/resolutions up to and including 4K; warranted for lengths up to 15 meter.
The resulting exceptionally wide bandwidth, minimized signal losses and ultra-low jitter ensure a clearly detailed and very stable picture as well as impeccable sound.
Makes use of extra thick high-density silver plated oxygen free copper conductors and low dissipation dielectrics.
HDMI Ultimate 4K
| | |
| --- | --- |
| Design purpose | Digital interconnect – HDMI |
| Conductor material | Silver plated OFC |
| Product range | High-end |
Lucas Audio
55 Sylvan Avenue, Northcote, Auckland 0627, Nieuw-Zeeland
Preeti Trading Corporation
Caïro, Gouvernement Caïro, Egypte
Preeti Trading Corporation
Beiroet, Libanon
Preeti Trading Corporation
Doha, Qatar
Preeti Trading Corporation
Manama, Bahrein
Preeti Trading Corporation
Masqat, Oman
Preeti Trading Corporation
Koeweit-stad, Koeweit
Preeti Trading Corporation
Riyad Saudi-Arabië
Preeti Trading Corporation
Rangoon, Myanmar (Birma)
Preeti Trading Corporation
Dhaka, Bangladesh
Preeti Trading Corporation
Islamabad, Hoofdstedelijk Territorium Islamabad, Pakistan
Audio Serum
C. 24. Junija 60a, 1231 Ljubljana - Črnuče, Slovenië
Audio Bliss
Strada Alba Iulia 204, Chișinău 2071, Moldavië
Fung Ning Audio Equipment (Asia) Limited) (retailer in Hong Kong area)
e4 f, Cheong Ming Building, 80-86 Argyle St, Mong Kok, Hong Kong
Sonido Paul
Don Bosco 3532, C1206ABD CABA, Argentinië
Primaudial Sound Pvt Ltd
suite 2, 1 Fredrica Rd, Colombo, Sri Lanka
Preeti Trading Corporation
Dubai - Verenigde Arabische Emiraten
The Sound & Vision Group Pty Ltd.
192 Melbourne Rd, Williamstown VIC 3016, Australia
VPI Industries – VDH Phono cartridges
77 Cliffwood Ave W #5D, Cliffwood, NJ 07721, USA
Preeti Trading Corporation
Wing-B, CST Road, Kolivery Village, Vidya Nagari, Kalina, Santacruz East, Mumbai, Maharashtra 400098, India
Ultimate Audio
R. Casquilha 2A, 1500-151 Lisboa, Portugal
Zesen Hi-Fi Company
Shantou, Guangdong, China
JWON Korea Co.
70 Wonhyo-ro, Yongsan-gu, Seoul, Zuid-Korea
ODO Intonation
Minsk, Wit-Rusland
Kraske Electronics A.G.
Leonhardsgraben 52, 4051 Basel, Switzerland
B & T HiFi Vertrieb GmbH
Hauptstraße 27, 40699 Erkrath, Germany
AudioShield LLC – VDH Cables and Electronics
1532 U.S. 41 Bypass S #229, Venice, FL 34293, USA
Casa Tentaciones
Adrian Jara esquina Regimiento Piribebuy, Shopping Hijazi, Cd. del Este 7000, Paraguay
Sky-C Solutions B.V.
Azorenweg, Willemstad, Curaçao
Solar Audio
Gral. Pueyrredón 163, B1641 Acassuso, Provincia de Buenos Aires, Argentinië
HBD Audio Revelations
Retief Pl, Carrington Heights, Berea, 4001, South Africa
Sarl Equip Auto
Pape'ete, French Polynesia
The Experts Private Group Limited – Malaysia Boutique Showroom
The Boulevard, Mid Valley City, Lingkaran Syed Putra, 59200 Kuala Lumpur, Wilayah Persekutuan Kuala Lumpur, Malaysia
The Experts Private Group Limited – Lavendar Street Boutique Showroom
409 North Bridge Rd, Singapore
The Experts Group Private Limited – B&W Millenia Boutique Showroom
107 North Bridge Rd, Singapore 179105
PT. TEG Distribution Indonesia (The Experts Group)
Jl. Tanjung Duren Raya No.1, RT.11/RW.1, Tanjung Duren Utara, Grogol Petamburan, RT.11/RW.1, Tj. Duren Utara, Grogol petamburan, Kota Jakarta Barat, Daerah Khusus Ibukota Jakarta 11470, Indonesia
Sounds Inc.
Cairo street, in front of Babel theater, Hamra, Salamoun Bldg, 1st floor, Beirut, Lebanon
Arama Audio
Moshe Sharet St 29, Rehovot, Israel
Royal Asia Corp.
No. 60, Minzu East Road, Zhongshan District, Taipei City, Taiwan 10491
VOX HI-FI
Barbaros, Varyap Meridian A Blok, 34746 Ataşehir/İstanbul, Turkije
Turntableone
99/6-9 Chaturathit Rd, Khwaeng Bang Kapi, Khet Huai Khwang, Krung Thep Maha Nakhon 10310, Thailand
NGUYEN AUDIO CO. LTD.
Ward 25, 53 Ung Văn Khiêm, Phường 25, Bình Thạnh, Hồ Chí Minh, Vietnam
Hi-Fi Magic
Kathmandu 44600, Nepal
Karma Digital Ltd.
Boryslavska St, 53, Kyiv, Ukraine
Digitalbild Sverige AB
Engelbrekts väg 13, 191 62 Sollentuna, Sweden
Platan
M. R. Štefánika 261/12, 920 01 Hlohovec, Slovakia
Korato
Mileševska 66, Beograd 11000, Serbia
Stereomag.ro
Strada Vasile Alecsandri 14, București, Romania
Audio Marketing
Via del Meridiano, 38, 47895 Domagnano, San Marino
Mono AS
Østerdalsgata 1, 0658 Oslo, Norway
VISION d.o.o.
Bul. Srbija b.b. Reon 11, Skopje 1000, North Macedonia
UAB "A CAPPELLA"
Aušros Vartų g. 5, Vilnius 01305, Lithuania
Balt Audio
Brīvības iela 169, Vidzemes priekšpilsēta, Rīga, LV-1012, Latvia
Samat Electronic Ltd.
Karasai Batyr St 88, Almaty, Kazakhstan
MPI Electronic Srl.
Via Edmondo de Amicis, 10, 20010 Cornaredo MI, Italy
Cloney Audio
55 Main St, Blackrock, Co. Dublin, A94 W4F3, Ireland
Zebraudio
Budapest, Friss u. 3, 1098 Hungary
Exclusive Audio
Ioannou Apostolopoulou 59, Athina 104 45, Greece
Technology Science & Art SARL
30 Av. Graham Bell, 77600 Bussy-Saint-Georges, France
Audiokauppa Finland Oy
Helletorpankatu 39, 05840 Hyvinkää, Finland
Mobicom Systems OÜ
Mustamäe tee 62, 12916 Tallinn, Estland
High-End Audio Studio
Belgická 278/4, Vinohrady, 120 00 Praha-Praha 2, Czechia
P.K. Digital Hi-Fi Ltd.
Ifigenias, Nicosia, Cyprus
Nove Boje Zvuka D.O.O.
Ul. grada Vukovara 52, 10000, Zagreb, Kroatië
TS Multimedia
bul. "Bulgaria" 110, m2, 1408 ж.к. Стрелбище, Sofia, Bulgaria
Audio Tuning
Margaretenstraße 98, 1050 Wien, Austria
Decent Audio
Castlegate Mill, Riverside, Stockton-on-Tees TS18 1BZ, UK
Electronica Sarte Audio Elite
Carrer del Pare Jofré, 22, 46007 València, Valencia, Spain
Radioactiv
Kirkegade 150, 6700 Esbjerg, Denmark
Music2 Audio Import
Geestweg 40B, 2671 ED Naaldwijk, Netherlands
Audio System
Henryka Brodatego 3, 00-001 Warszawa, Polen