The end of 2017 brought us several awards where among others the Product of the Year Award from the Absolute Sound! Below is what they wrote about the Crimson XGW Stradivarius;
The second of TAS' Phono Cartridges of the Year comes from renowned cartridge designer A.J. van den Hul. With a body handmade of Hawaiian koa wood triple-coated with a special Stradivarius-type lacquer, the Crimson uses 24-karat gold coils and a cantilever that is solid boron with a VDH Type 1s (2×85-micron) stylus. Our reviewer Andre Jennings found the Crimson XGW Stradivarius to be impartial across most of the frequency spectrum (including the presence range), with large macro-dynamics from the power region on down. 
Quite forceful on transients but less delicately detailed than its twice-as-expensive Colibri XGW Signature Stradivarius cousin, the Crimson counters by surpassing the Colibri in sheer bottom-octave drive with propulsive music. While not carrying a five-figure price tag, the Crimson isn't embarrassed in the company of competition at two (or three) times its asking price in soundstaging, energy, dynamic pacing, and drive—making it a relative bargain in the ultra-high-end cartridge sweepstakes, and one of TAS' most distinguished 2017 Product of the Year Award winners.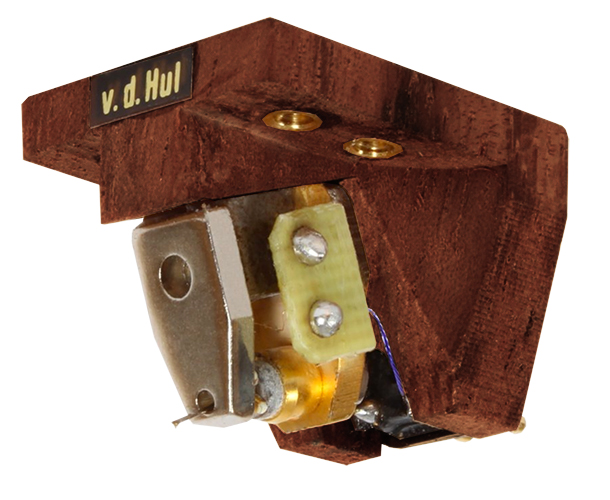 Crimson XGW Stradivarius